Hi. I'm Dave Hickey. I'm a poet, professor, and sometimes photographer from Prince Edward Island, Canada. Right now I'm working on a new manuscript of poems and two open textbooks for the university classroom. Thanks for visiting my site. Feel free to look around. And be sure to say hello.
A BIT MORE ABOUT MY NEW POETRY MANUSCRIPT
I bike past the
Urban Beehive Project 
everyday on my way to work, and I never get tired of seeing it. It consists of these totemic hives that have been planted next to a honeycomb structure, not far from a community garden. The intent, I believe, is to call attention to the integral role that pollinators play in food production, but the whole thing just seems wonderfully neolithic to me, polygonal earthworks that double as a welcome monument to bees.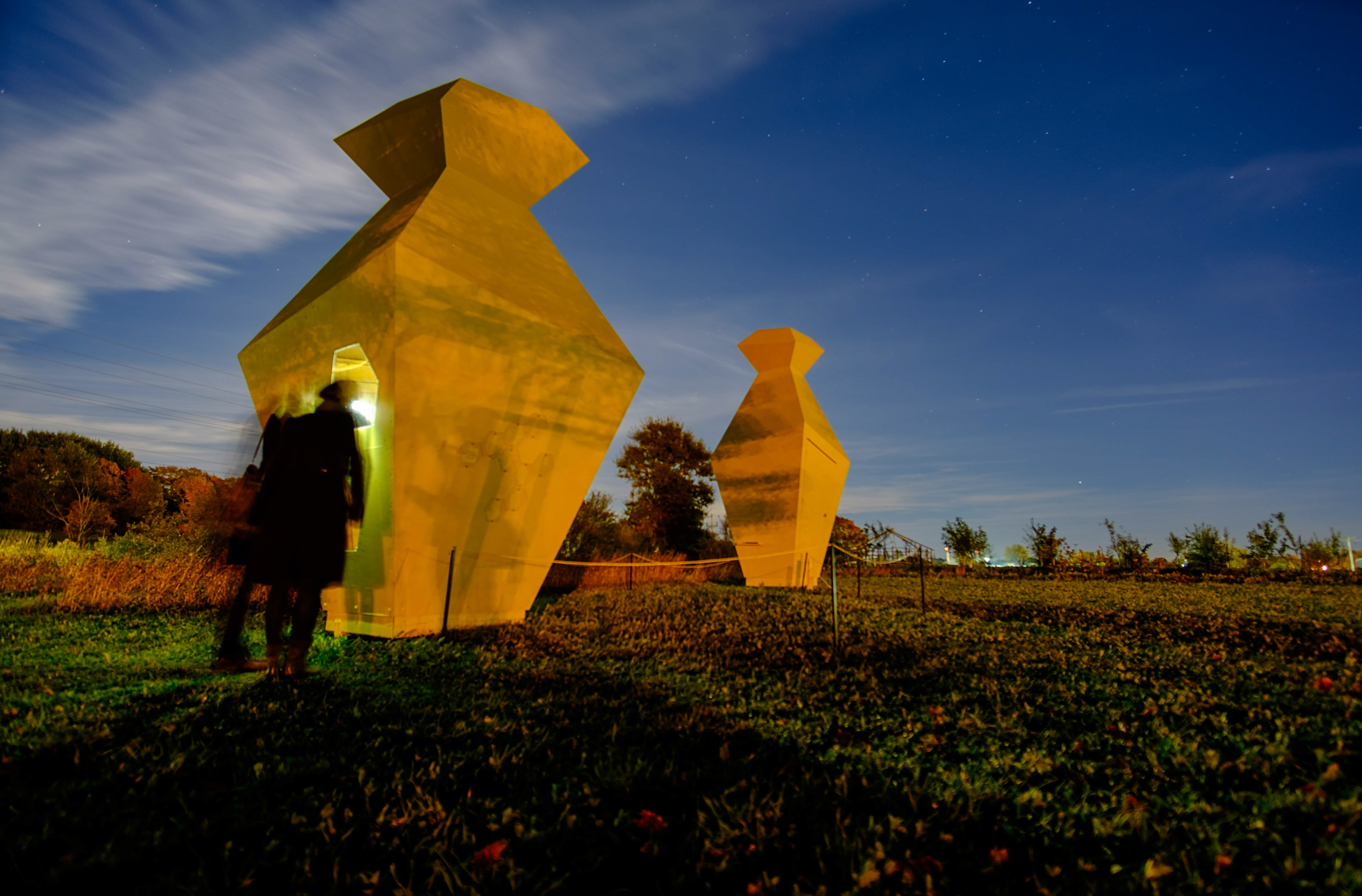 My first book, In Lights of a Midnight Plow, was nominated for the Gerald Lampert Award for Best First Book of Poetry in Canada. Prior to its publication, I was a finalist for the RBC Bronwen Wallace Award for Emerging Writers in 2004. In 2011, I published my second collection of poems,
Open Air Bindery
, and a verse story for children. I did my a Ph.D in English at the University of Western Ontario, where my dissertation was awarded the Karl F. Klinck Prize for outstanding work in the field of Canadian Literature. I teach in the department of Applied Communication, Leadership, and Culture at the University of Prince Edward Island, where I'm also the coordinator of the Journalism Program.